Payload Management
Trimble LOADRITE products can help you increase profitability, improve operational efficiency and get control of your inventory.
For a full list of Weighing and Reporting Solutions, please visit the Trimble LOADRITE website.
VISIT SITE
L-Series
Trimble LOADRITE offers a range of on board weighing systems designed for wheel loaders, from entry-level through advanced functionality options.
LEARN MORE
X-Series
Designed and engineered specifically for bucket excavators, Trimble LOADRITE™ X-Series™ excavator scales use proprietary Multi-Dimensional Compensation (MDC)™ weighing technology to achieve accurate weighing performance with no disruption to the operation of the excavator, over a wide range of operating conditions.
LEARN MORE
E-Series
Trimble LOADRITE offers a range of on board weighing systems designed for refuse trucks, from front to rear and hook lift scales. 
https://loadritescales.com/product/product-type/refuse-truck-scales
LEARN MORE
H2250 Haul Truck Monitor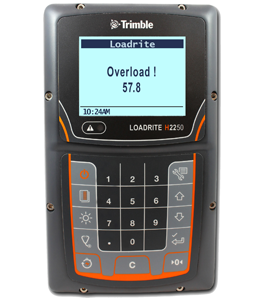 Counting and recording haul truck cycles is a tedious and error-prone exercise that few operators enjoy. Fleet managers also welcome any steps that remove workload from haul truck operators that allow them to focus on safe and productive material movement. For data-entry operators, the interpretation and alignment of paper-based tally sheets can be a complex and frustrating activity. So the arrival of the new LOADRITE H2250 haul truck monitor from Trimble, signals a welcome relief from these issues.
Calibrations, Service & Certification
CALIBRATION & SERVICING
Your Loadrite scales should be calibrated & serviced regularly to avoid over/under loading – both of which negatively impact productivity. We recommend calibrating every 6 to 12 months to keep your scales working at optimum performance.
We regularly schedule calibration runs to keep the travel cost down for clients. Alternatively we can book appointments on demand if required. Give our team a buzz to get your machine booked in on the next run in your area. 
CERTIFICATION
Did you know that for a payload weighing system to be certified as Legal For Trade, the technician calibrating the system needs to be certified by The National Measurement Institute?
The certification for a technician is a rigorous process that requires technicians to have extensive experience in payload management systems.
All of SITECH WA's Loadrite Techs are NMI certified so you can rest assured you are getting the best when you book a calibration with us.
*Tip: Look for the NMI certified sticker to ensure your calibration was performed by a qualified technician.
L2180 Reach Stacker Scales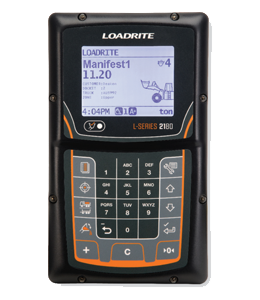 Ensure compliance to SOLAS regulations, track and improve container handling with accurate weight information. The Trimble® LOADRITE® L2180 weighing system verify the weights of every container moved, so you can provide accurate information for logistics compliance and reporting. The weight information can also be used to analyze your operation for efficiency improvement and maintenance cost reduction.
C-Series
Trimble LOADRITE conveyor belt scales and data management tools drive productivity and machine performance decisions by monitoring quarry performance, productivity and stockpile inventory.
LEARN MORE
InsightHQ
InsightHQ from Trimble LOADRITE provides visibility to respond to issues, optimize production and productivity in real time.
LEARN MORE
Material Management Solutions (MMS)
With the Trimble LOADRITE Material Management System installed on your computer you can turn your Trimble LOADRITE onboard scale into a business management tool. MMS enables you to gather load data from your Trimble LOADRITE scale and transfer it across your site in a secure, paperless manner.
LEARN MORE